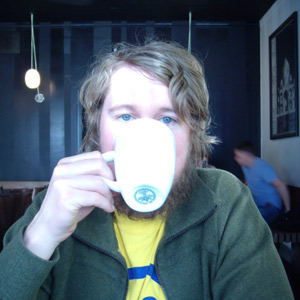 Canadian artist Mark Templeton utilizes a background in acoustic music and instruments such as the guitar, banjo and accordion to compose electro-acoustic music using said instruments and a variety of effects processes. Since the release of his critically acclaimed Standing on a Hummingbird in 2007, his sound has been called "pastoral," but also "painterly" in an attempt to describe how his instruments are crumbled and reconstructed into new forms; a process further developed and realized on his 2009 release, Inland.
Templeton's works have been commissioned by organizations of contemporary dance, film and audiovisual disciplines. His live performances have at times been accompanied by Edmonton-based experimental filmmaker aAron Munson's visuals. In 2009 this ongoing collaboration resulted in the release of M. Templeton & aA. Munson: Acre Loss on CD and DVD.
Templeton has performed at international festivals and alternative spaces such as MUTEK Festival (Montreal), Unsound Festival (Krakow), Eat This Festival (Utrecht), Galapagos (New York), Latitude 53 (Edmonton) and Suoni Per Il Popolo Festival (Montreal).