Releases
Bunnies & Bats
Little Colored Blocks EP
Anticipate 012
Released: March, 2013
Format: 12" vinyl / digital
Morgan Packard
Moment Again Elsewhere
Anticipate 011
Released: October 11, 2010
Format: CD / mp3
Klimek
Movies is Magic (Extended Version)
Anticipate 010
Released: April 12, 2010
Format: 12" vinyl / mp3
Ezekiel Honig
Live in Carpi/Live in Torun
Anticipate 006B
Released: January 18, 2010
Format: Double CD / mp3
Klimek
Movies is Magic
Anticipate 008
Released: October 12, 2009
Format: CD / mp3
Mark Templeton
Sea Point
Anticipate 007A
Released: August 17, 2009
Format: 12" vinyl (limited to 300 copies)
Mark Templeton
Inland
Anticipate 007
Released: May 11, 2009
Format: CD / mp3
M. Templeton + aA. Munson
Acre Loss
Anticipate 009
Released: February 2, 2009
Format: CD + DVD / mp3
Ezekiel Honig
Porchside Past Tense
Anticipate 006A
Released: December 14, 2008
Format: 7" vinyl (limited to 300 copies)
Ezekiel Honig
Surfaces of a Broken Marching Band
Anticipate 006
Released: October 27, 2008
Format: CD / mp3
Nicola Ratti
From the Desert Came Saltwater
Anticipate 005
Released: May 26, 2008
Format: CD / mp3
Klimek
Dedications Limited Edition EP
Anticipate 004A
Released: November 12, 2007
Format: lmtd CD / mp3
Klimek
Dedications
Anticipate 004
Released: November 12, 2007
Format: CD / mp3
Sawako
Madoromi
Anticipate 003
Released: October 15, 2007
Format: CD / mp3
Morgan Packard /
Morgan Packard + Joshue Ott
Airships Fill the Sky / Unsimulatable DVD
Anticipate 002
Released: July 2, 2007
Format: CD + DVD / mp3
Mark Templeton
Standing on a Hummingbird
Anticipate 001
Released: February 19, 2007
Format: CD / mp3
A variety of Anticipate t-shirts and sweatshirts available here
with new lower prices.
Apart t-shirt - $22: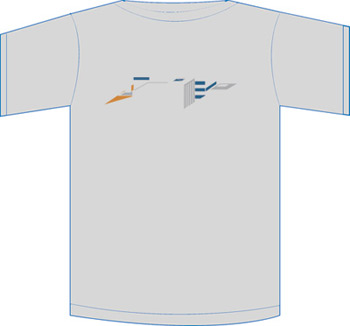 Some releases can be purchased directly from the label.
Shipping charges are additional and are based on location: typically $3 to send an item within the US and $5 to ship outside the US (slightly more with additional items).
All releases are also available at your
favorite physical and digital shops.