Bunnies & Bats - Little Colored Blocks EP
Anticipate 012 / Released: March 19, 2013
Format: 12" vinyl / digital


Morgan Packard - Moment Again Elsewhere
Anticipate 011 / Released: October 11, 2010
Format: CD / mp3


Klimek - Movies is Magic (Extended Version)
Anticipate 010 / Released: April 12, 2010
Format: 12" vinyl / mp3 (released May 25)

Ezekiel Honig
Live in Carpi/Live in Torun
Anticipate 006B / Released: January 18, 2010
Format: Double CD - edition of 50


Klimek - Movies is Magic
Anticipate 008 / Released: October 12, 2009
Format: CD / mp3

Mark Templeton - Sea Point EP
Anticipate 007A / Released: August 17, 2009
Format: 12" vinyl (limited to 300 copies) / mp3
(vinyl purchase comes with free digital download)


Mark Templeton - Inland
Anticipate 007 / Released: May 11, 2009
Format: CD / mp3


M. Templeton + aA. Munson - Acre Loss
Anticipate 009 / Released: February 2, 2009
Format: CD + DVD / mp3


Ezekiel Honig - Porchside Past Tense
Anticipate 006A / Released: December 14, 2008
Format: 7" vinyl (limited to 300 copies)


Ezekiel Honig - Surfaces of a Broken Marching Band
Anticipate 006 / Released: October 27, 2008
Format: CD / mp3


Nicola Ratti - From the Desert Came Saltwater
Anticipate 005 / Released: May 26, 2008
Format: CD / mp3


Klimek - Dedications (Limited Edition CD EP)
Anticipate 004A / Released: November 12, 2007
Format: Limited Edition CD



Klimek - Dedications
Anticipate 004 / Released: November 12, 2007
Format: CD / mp3



Sawako - Madoromi
Anticipate 003 / Released: October 15, 2007
Format: CD / mp3



Morgan Packard / Morgan Packard + Joshue Ott
Airships Fill the Sky / Unsimulatable
Anticipate 002 / Released: July 2, 2007
Format: CD+DVD / mp3



Mark Templeton - Standing on a Hummingbird
Anticipate 001 / Released: February 19, 2007
Format: CD / mp3

New 12" on the way from Bunnies + Bats, with remixes by David Last, Nicholas Sauser, Ezekiel Honig - and Thomas Hildebrand and Borne on the digital version. You can pre-order the release now, on vinyl + digital (with or without a t-shirt), before the March release.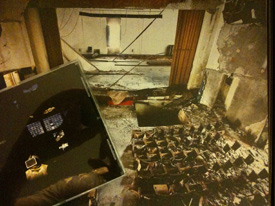 Klimek - Movies is Magic CD + Extended Version 12"
Anticipate 008 + 010
$22 for CD of original album + 12" vinyl of Extended Version + redemption code for full resolution files of the vinyl tracks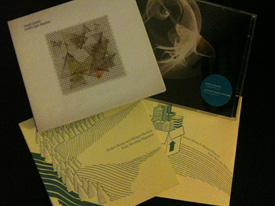 Morgan Packard with Joshue Ott & Ezekiel Honig
Anticipate 002 + 011 + Microcosm 1009
$27 for CD of Moment Again Elsewhere + CD/DVD of Airships Fill the Sky & Unsimulatable (w/ Joshue Ott) + CD of Early Morning Migration (w/ Ezekiel Honig)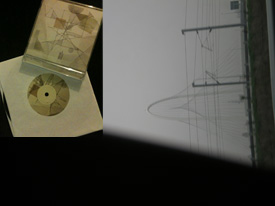 Ezekiel Honig
Anticipate 006 + 006A + Live Recording
$10 for CD of Surfaces of a Broken Marching Band + 7" vinyl of Porchside Past Tense
Anticipate is a record label which combines elements of electro-acoustics, ambient, slow motion techno and found house with traces of filtered influences ranging from jazz, post rock, classical, dub, musique concrete and minimalism. The emphasis is on using electronics to rework, reassemble and redevelop sound - whether it be instrumental or otherwise - from outside the computer, with the hope of finding the best balance of two worlds - creating something new and unique that has roots in our physical realm, but is abstracted in the digital one.